3 tags
1 tag
1 tag
The Importance of Silence as a Product Manager
Inheriting a product as a new product manager requires quite a bit of restraint… mostly in the speaking department. You spend time meeting your new team during the interview process, generating excitement about what can be built and mulling the value you can bring in your new endeavor… only to hit the brakes the minute you get in the door. Why? Because your job as a product manager is...
1 tag
1 tag
"Good advertising does not just circulate information. It penetrates the public..."
– Leo Burnett (via arilevine)
1 tag
1 tag
This makes me miss playing baseball
Such a classic spot from Dick's Sporting Goods. The power of emotion is strong in drawing a connection from current (and former, in my case) baseball players.
4 tags
Six Years of Building Native Ad Products Funneled...
On February 27, I had the opportunity to represent Pandora for the first time and speak at the Native Advertising Summit in New York. The event was put together by the team at Sharethrough and was a great testament to the work of the past two years from taking native advertising as a concept into a fully fledged investment area for marketers. My talk (posted below) focused on how...
1 tag
1 tag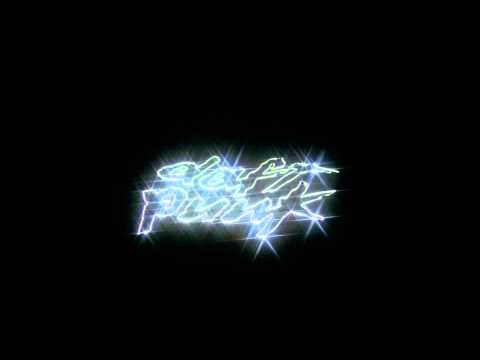 2 tags
Grey Poupon 2: Poupon Harder
This is modern day reprisal of a classic ad is a great reflection of what makes advertising so much fun. Love that Grey Poupon can laugh at what made them so iconic. Also, this:
2 tags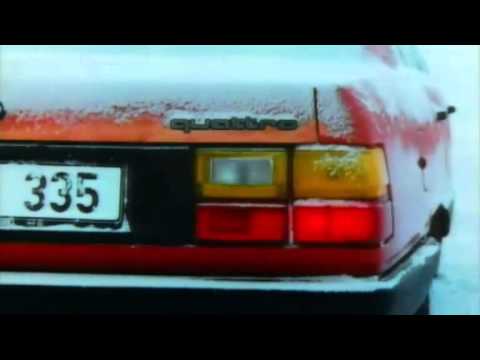 1 tag
GoPro Baby Optimizes Production Cost to Quality
The high production budgets of some of the Super Bowl commercials can make you forget about the underlying product (or what the product stands for), but GoPro nailed it this year with dubstep baby. Tugs at the heart strings while embodying the core brand values (and product). A+.
2 tags
Why I Love Advertising & Building Things That Make...
It wasn't until recently that I realized that I've been towing the line between advertising and engineering for just about every day since I knew what it meant to purchase something. My parents were raised in communist Poland and lived there until their mid 30s until we moved to the US in 1987. Needless to say, the concept of a brand was just about as foreign as the English language when my family...
1 tag
Fiat UK - Mommy Rap (and it doesn't suck)
Believe it or not, I'm not a mom, but I still love this ad from Fiat in the UK shedding some light (potty) humor on motherhood. While many raps can feel contrived and mom ads (as my sister tells me) can be some of the most frustrating ones out there, this feels like it strikes the right authentic tone.
3 tags
3 Ways to Make Advertising Not Suck in 2013
Rather than type out a list of predictions of what brands are going to do and how advertising is going to change in the coming year, I'd prefer to write about the three things that I want to work on in 2013 to continue to make advertising not suck. First, what do I mean by making advertising not suck? There are a lot of strange tensions between the three parties of advertising: user...
1 tag
Old Spice Pwned the Mayans
A few weeks ago, I fell in love with Dikembe Mutombo's 4 and a half weeks to save the world campaign from Old Spice. Today it has reached its magical conclusion. So. Good.
1 tag
Blast from the Past: Citi Big Boy
Recently was reminded of this classic from Citi. Six years later: it's still awesome.
2 tags
For everybody hating on the new Instagram TOS...
It's not really that bad. Do you have an account on Google (gmail, G+, etc)? Check out what you agreed to there: When you upload or otherwise submit content to our Services, you give Google (and those we work with) a worldwide license to use, host, store, reproduce, modify, create derivative works (such as those resulting from translations, adaptations or other changes we make so that your...
1 tag
Summer in South America Means Dads in Briefs
Love this campaign from Argentina. This is how you really sell air conditioning: the promise of relief from heat in a creative way. Hilarious.
3 tags
The Weird Tension Between Publishers & Banners
Banner ads have been coming under scrutiny for a while from the world of startups and ad tech companies. Big names like Federated Media have shut down their direct sold banner ad business too, further driving a nail into the coffin of banners — but why this trend now?  Simply put: publishers don't have to sacrifice their audience to get paid anymore. It took me a long time to...
5 tags
Dikembe Mutombo Will Save the World
Just when you thought Old Spice couldn't get more awesome, they go and enlist the talents of Dikembe Mutombo (a nostalgic hero) to create an interactive game with awesome humor. I've found myself fiddling with it for 5 minutes and all the details are perfect. From the cursor highlighting the infamous finger wag: …to several voice overs from the man himself, this campaign is...
1 tag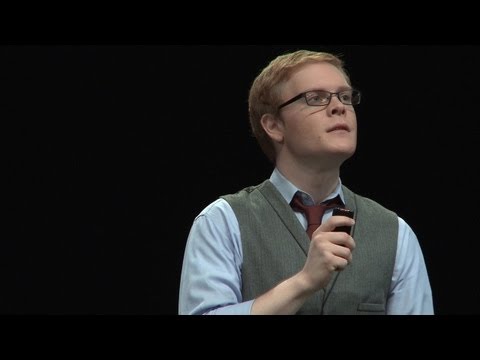 3 tags
Native Doesn't Mean Your Creative Can Be Contrived
Stephen Colbert captured the danger of going native: sometimes we overshoot the bounds of what the brand stands for. In this case: the over hip-ification of soup. The Colbert Report Get More: Colbert Report Full Episodes,Political Humor & Satire Blog,Video Archive
2 tags
Native Advertising Was Made for Luxury Brands
High on the list of brands that you will never see buying TV spots is Chloe. They target a niche high end market that even when over indexing, could not make a large portion of an audience to make the buy worthwhile. With native distribution models currently in place, however, Chloe was able to partner with Janie Taylor (of the New York City Ballet) and nowness.com to make a remarkably elegant...
3 tags
Watch
The power of perception, as told through the history of the potato.
1 tag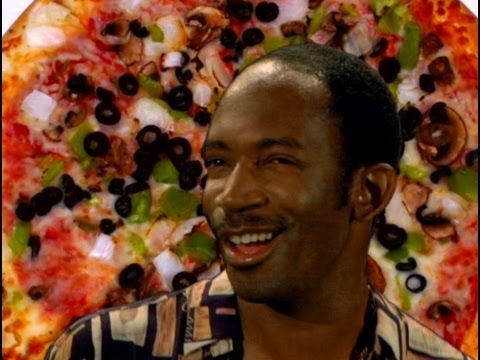 2 tags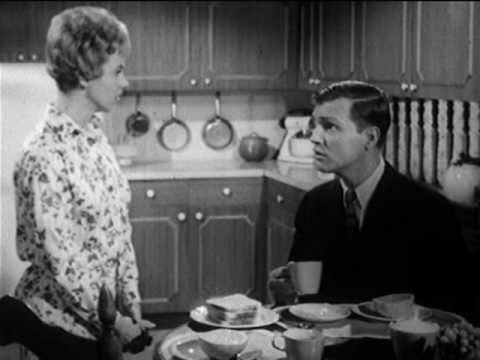 1 tag
1 tag
2 Steps Forward, 1 Step Back: Nike CP3
Nike is regularly one of the best brands when it comes to creating aspirational stories that they tell through their advertising. The latest installation comes from their latest Air Jordan / Jumpman campaign featuring Chris Paul (http://www.nike.com/jumpman23/cp3vi/). The experience drives you through Chris Paul (aka CP3) cutting through LA with his crazy spaced out dribbling moves. The story...
1 tag
The Aspirations of a Generation
There's no better way to better understand the aspirations of a generation then by looking at its advertising campaigns. This is apparently where we currently stand. Oof.
1 tag
Buzzfeed Crushes Native with GE
If you log into the Buzzfeed home page today, you will notice that there is a time machine on there that takes you across multiple decades to see what it would be like to be on Buzzfeed across different decades (as of posting, the 20s/30s/40s are there). The coolest part of this time machine is that it flows so well with the Buzzfeed user experience. I love what these guys are doing to pioneer...
1 tag
The Most Wonderful Time of the Ad Year
Madden consistently makes amazing content to promote their yearly release, this year is no different. No bias from being a lifelong Steelers fan at all…
1 tag
2 tags
50 Shades of Grey: Pasta Edition
Still struggling to understand this Ragu commercial.
6 tags
Brands Aren't Becoming Publishers. Here's Why.
The Myth In the immortal words of Terrell Owens: getcha popcorn ready! If you have been reading tech press, ad trades, or stepped foot into a digital agency over the past year, you have heard a common theme: brands are becoming publishers. The belief that the spread of social media eliminates the need for a traditional publishing middleman, since the brand now owns their own distribution...
1 tag
The Anti-Social Mobile Device
Earlier this week, I wrote my first piece for TechCrunch (career goal - yay) called "Your Mobile Phone is the Least Social Device You Own." The general gist is that we use our phones as a means to an end, rather than a consumption experience. For this reason, we can't think about mobile in the same way that we do about developing for desktops. Since we have so little time to...
1 tag
The Definition of Feel Good Marketing
Coca Cola has one of the best marketing teams out there, because they understand that marketing isn't about pitching products… it's about connecting with the world. It's the perfect balance of brand and content.
1 tag
The Dude from Heroes Makes Cool Stuff for AT&T
Tim Kring, of Heroes fame, recently paired up with BBDO and AT&T to create what is effectively a multi-platform thriller experience, called Daybreak. It's cool to see the folks at AT&T branching out, but the content experience itself is a bit confusing to navigate. Was hoping to see some way to drive me back, since the 15 minute episodes take a bit of an investment. Either way,...
4 tags
Facebook Exchange: A Long Term Distraction for FB...
There has been much discussion in the nerdosphere about Facebook's move last week to debut their ad exchange: a form of retargeting visitors to an advertiser's web page when they are back in the friendly confines of Facebook.com. Layer on top of this a real-time bidding (RTB) engine, and you have advertisers rejoicing that Facebook is finally listening to market demands. But...
1 tag
Pepsi MAX Blurs Line Between Brand & Producer
Fun new campaign from Pepsi MAX. Continues the trend of the line blurring between brands and content producers. This is 5 minutes worth investing in if you're a fan of basketball.
3 tags
Marketing is Holding Back Marketing on Facebook
Over the past weekend, I spent some time in Orange County, CA, well outside of the tech bubble. I was shocked by how many people I spoke to didn't realize that Facebook made over $2B last year. Less surprising, but more indicative of the challenges Facebook faces is what it means to market your business. A lawyer with over 30 years of experience was telling me that he was excited to launch...
1 tag
Facebook IPO: Odd Lots Galore
Image of the day: you can really get a sense for how retail trading is taking place in today's Facebook IPO. Typically shares trade in round "lots" which traders executes in magnitudes of 100. This makes it easier to align bids and asks and how most counterparties agree to a price. In some cases, when you have retail buyers, who are buying more on how much they can...
1 tag
Degree: Masters of Movement
The deodorant marketing wars are on fire. Old Spice's Believe in Your Smellf campaign highlighted the power of comedy in making you feel manly, but Degree's new Masters of Movement campaign tracks 4 athletes through amazing feats of strength. Loving the longer format which makes it feel like you're actually watching content and not advertising. Exciting that more brands are...
1 tag
Old Spice: Believe in Your Smellf
Continuing to stick with what they know, Old Spice carves out another winner. They keep finding ways to make quick videos that people will tune in and want to watch.
6 tags
Rebuilding the Credit Crisis with Online Ads (and...
As a former analyst at an investment bank, I can say with 100% confidence that we have way too many people from the finance industry working in advertising right now. The flow of quants who were once seeking positive alphas that are now building agency trading desks has led us to commoditizing the art of advertising and sacrificing the underlying privacy of Internet users. How It's...
6 tags
Exploring Content Discovery
Have you ever wondered why people do the things they do when they're watching TV or using the Internet? Sometimes it feels like the Internet is a giant time suck and other times it feels like you are learning about the unexplored wonders of the world. I am embarking on the beginning of a research journey to better understand how we consume content and under what contexts. I'll be...
4 tags
Content Creation vs Curation in a Pinterest Era
Content is created and curated as a function of people's constant search for social objects. A social object is defined as an experience or item from which conversation yields. In the real world, a social object can be a sports game ("hey, did you catch that score?") or photos from a vacation ("check out these photos from Hawaii"). Online, social objects come in the...
1 tag
Cartier Personifies Elegance
This is one of the most beautiful short films I've ever seen, let alone crafted ad. Cartier embraces their brand of elegance and worldliness. It hit major distribution today by purchasing the NY Times masthead (pictured below). Love seeing brands invest in themselves. I have a feeling this video will find some organic distribution.
3 tags
Internet Companies Suck at Feelings
The juxtaposition of consumer web companies is entertaining: we espouse the importance for brands to move their money online, while we suck at marketing our own companies. Much of this stems from how web products get launched: with a marketing budget of zero (as they should) and a superior product catered for early adopters. There are countless clear examples of companies that found success...